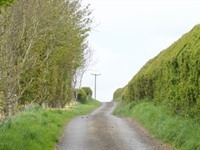 Shaftoe's and Haydon Bridge sit within 3 miles of
Route C72 of the National Cycle Network also known as Hadrian's Cycleway.
Hadrian's Cycleway, part of the national cycle routes, runs from Glannaventa Roman Bath House, in Ravenglass, on the Cumbrian West Coast to South Shields (Arbeia Roman Fort and Museum) on the East Coast, via some of the most outstanding natural sites in the U.K. The route joins Hadrian's Wall at Bowness and follows the general path of the wall as it winds its way over the North of England. The route includes many of the Roman museums, forts, stations and remains as it travels its
174 miles journey. Of course, Route 72 can be taken east to west, but this is often working in to the wind, most cyclists opt to travel west to east.
There are numerous climbs, but each has its nice downward section for you to gather your strength for the next short climb, and all along you will have the opportunity to take in the wonderful vistas of North Cumbria and South Northumberland.